For the past 3 years the Khulisa Academy has been producing well rounded and certified individuals with skills in Red Hat and several other CHPC focused training. Since inception, the academy has grown in popularity within the IT industry which has led to a number of second year students being headhunted by our partners this year.
The New Venture Creation Competition has concluded with the Department of Trade and Industry conducting the last round of judging. This competition is a platform that supports those students who display an entrepreneurial spirit, with the startup of their own business. Successful businesses will be equipped with what they need in order to kick start their innovative ideas, including mentoring from Dell and its employees. We are pleased to announce the winner for 2018 was Iselwa Technologies, an App called "Hands On" developed by Siyamthanda Gcelushe that provides unskilled general workers with a platform for employment.
In addition to this,Khulisa Academy recruitment for 2019 is well underway with the team reviewing hundreds of applications from matriculants and graduates across the country.  A massive thank you to Greg Mc Donald, Clinton Govender, Mpho Thipe, Thomas Fjordvang, Reagile Mosaka and Dionne Dos Santos for your continued involvement in the Khulisa Academy.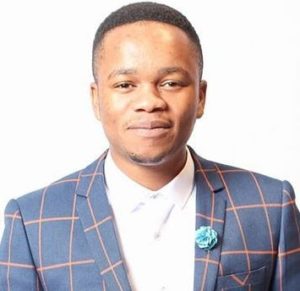 Siya Gcelushe