Recent Posts From
Success Stories
Unleashing social and economic empowerment to the deaf and disabled.
Balebogeng Ndima is Grade One pupil at the Pretoria School of Specialised Education. She is a quadriplegic and has been diagnosed with cerebral palsy. For the past three years she has been confined to a wheelchair that is too small for her growing body. Dell has been able to invest in a two new wheelchairs and orthopedic shoes, all of which have been specially fitted for her needs.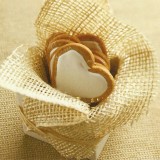 Every so often an individual comes into your life who makes your heart sing. For us, that person is Bridgette Khonkhobe. Well done on all you have achieved!